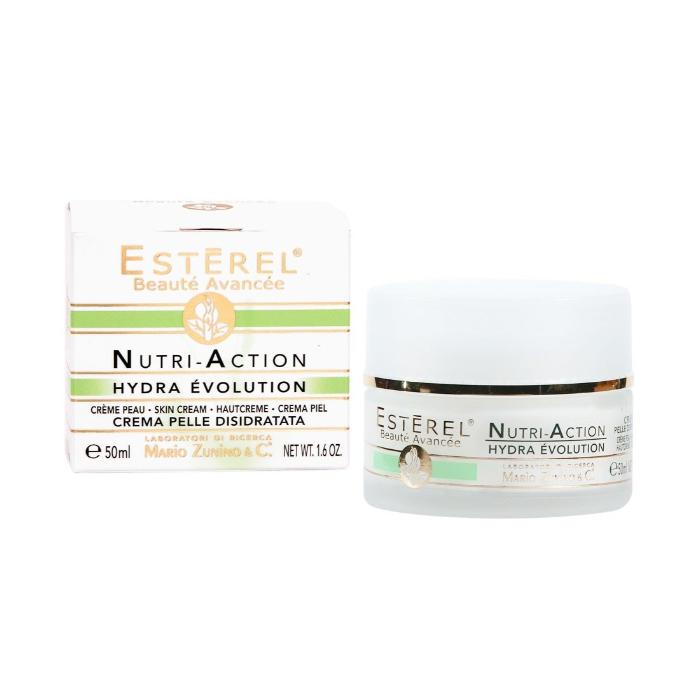 *pre-order 3 months* ESTEREL HYDRA ÉVOLUTION Nutri-Action Nourishing Cream 50ml
Nourishing cream for dry skin, perfect for relieving irritations and skin defects, that are stressed by uncomfortable atmospheric conditions like wind, cold or deep dehydration. Its innovative formula brings to skin those substances that nourish and protect it.
Effective treatment for dry, dehydrated and very delicate skin. Nourishes and leaves the skin soft and radiant.
Night nourishing treatment for men and women with dry, atonic, irritated skin.
Ideal to relieve irritations and blemishes, which are accentuated by weather conditions such as wind, cold, heat and smog
The innovative formula of selected plant oils provides skin nourishment, protect and help to tackle environmental adversity
USE INSTRUCTIONS
Apply daily as a night or day cream on a face previously cleansed with LAIT de SOIN DOUX and toned with the lotion EAU ROSÉE.
THE INCI PRODUCT FORMULA IS ENRICHED WITH:
Liquid crystal emulsifiers
THIS COSMETIC IS FORMULATED WITHOUT:
parabens
thiazolinoni
cessories formaldehyde
chelating synthesis
dyes
SLES/SLES